Profile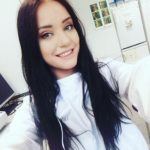 Shannon Fullbrook
My CV
Education:

Presentation Secondary School, Ballingarry (until 2011) , National University of Ireland, Galway ( 2011-2015)

Qualifications:

BSc in Microbiology

Current Job:

Full time PhD student
About Me

I am a crazy cat lady who loves all things science and science fiction.

Read more

Hi I am Shannon, I am 25 years old and am originally from Germany.

I grew up in the countryside of Tipperary, where I loved to dance, sing and do Taekwondo. Once upon a time I was an all-Ireland fighting champion. Not much has changed since then except I am now the proud owner of a Bachelor of Science degree in Microbiology and instead of spending my time doing Taekwondo I am now an avid Netflix-watcher.

Science has always been my favourite subject and I always knew I'd do something science related. Originally I wanted to be a forensic scientist (I have possibly watched every episode of CSI in existence) but after a few years in college doing a general science degree I begun to fall in love with molecular biology, infectious diseases and diagnostics.

Ever since then I have thrown myself into the amazing world of microbiology and never looked back!

Read more

To paraphrase Shrek;

Pathogens "are like onions. Onions have layers", pathogens "have layers. You get it? They both have layers"

The first couple of layers are what you can see either by eye or through a microscope

The layer I am most interested in is what you can't really see. The inner workings of pathogens. How their "brains" work, how they survive within human bodies and how they "make decisions".

My main focus are fungal pathogens. These are kinda like microscopic-deadly versions of the mushrooms you have in your fry at breakfast.

My Typical Day

Coffee, Analyse sequences, Coffee, grow some fungus, extract some RNA, Coffee

What I'd do with the prize money

Providing information on the importance of science in treatment of disease

Read more

Generate posters which highlight the importance of science in the development of novel therapeutics and diagnostics. A lot of people focus on the human aspect of infectious diseases but I'd like to show people that in order to treat people we must first understand what these microorganisms are doing within themselves which cause them to be so deadly.
My Interview

How would you describe yourself in 3 words?

Bubbly, Compassionate , Organised

What did you want to be after you left school?

Scientist or Hairdresser

Were you ever in trouble at school?

That'll be telling….

Who is your favourite singer or band?

Chris Brown

What's your favourite food?

Raspberries

What is the most fun thing you've done?

Snowboarding in the French Alps

If you had 3 wishes for yourself what would they be? - be honest!

To win the euro millions, to cure cancer and to be able to talk to my cat!

Tell us a joke.

Why is the mushroom always invited to parties? Because he is a fun guy!
My profile link:
https://diagnosisn17.imascientist.ie/profile/shannonfullbrook/
---
---
---