Students, tell us what you think for a chance to win a £20 voucher! We've emailed you with a quick survey to fill out. If you haven't received it let us know.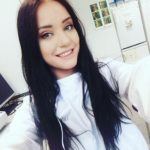 Firstly, a huge thank you to everyone that voted for me! I didn't actually expect to win so this is a huge shock, but I am so delighted and extremely grateful.
I've loved taking part in I'm a Scientist, Get me out of here – it's been so much fun. I knew I would enjoy the experience but what I didn't expect was to come out of this experience with a renewed love for my own research and science in general. From chatting to you all in the live chats and answering your questions, I've been able to look at my research in a new light which has me super excited to get back into the lab and make some new discoveries. So thank you all for that.
I just hope that through this event, I've been able to show you that not all scientists are the same and although we work hard, we can also have some fun.
Also, I'd like to encourage anyone that wants to become a scientist to pursue that dream no matter what. When I was in school, if you would have told me that I would be doing a PhD, I would have laughed. But with some hard work and positive thinking I got there in the end and so can you! Hard work really does pay off.
I'd also like to thank all the other fantastic Diagnosis Zone scientists: Matt, Katie, James and Hugh. I learnt a lot from your answers and I was super impressed by you all. I wish you all the best in your future endeavours.
Lastly, thank you to all the moderators and the I'm a Scientist team for allowing me to take part in this fantastic experience. I had an absolute blast!
Wooohooo I won!
Thanks so much,
Shannon